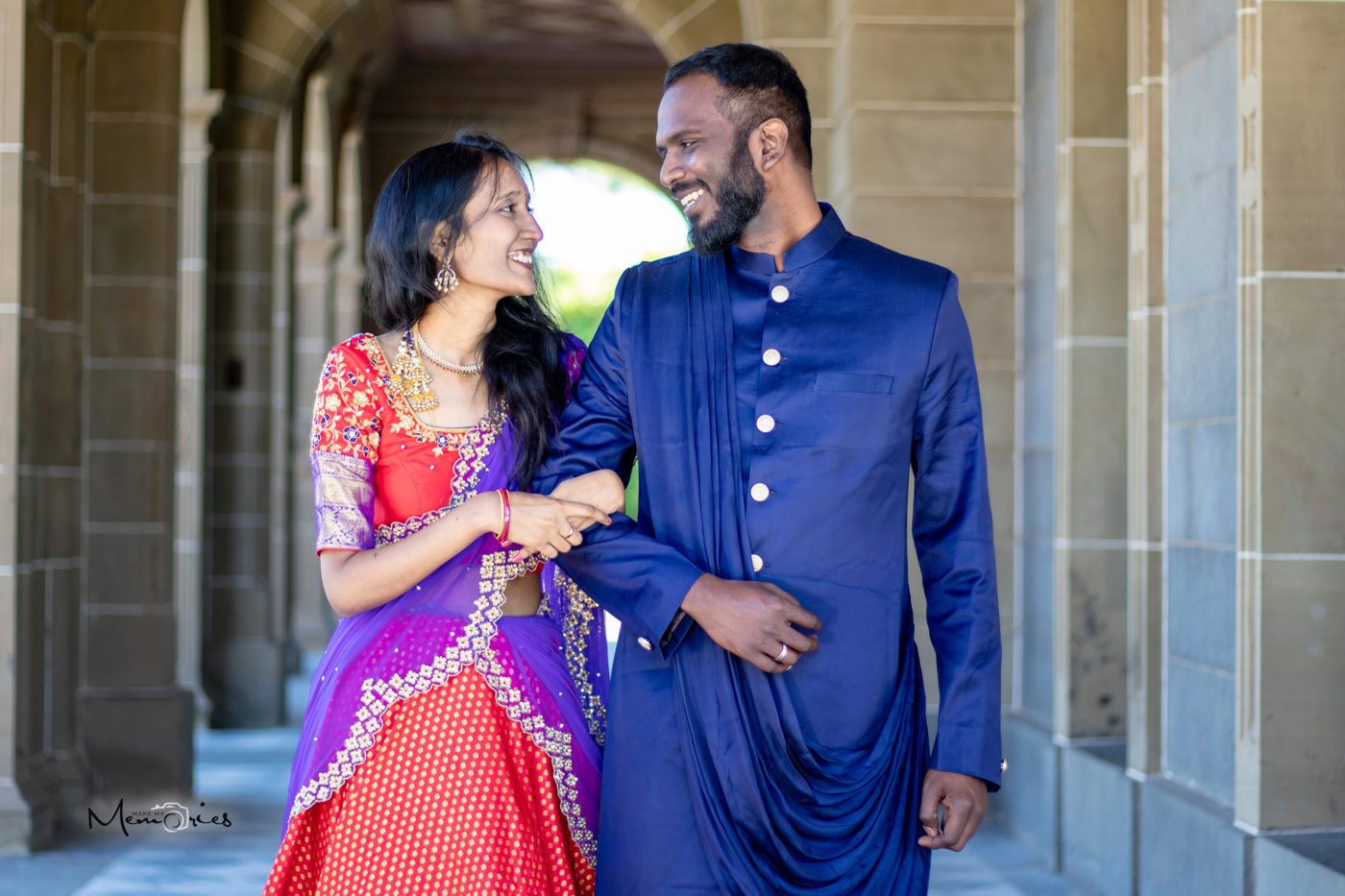 Anniversaries are special, they take you back to the day when you said "I do" to the love of your life. It is a day which is meant to be beautiful, as it changed your life for good. A partner is someone who grows you, is there with you in this roller coaster called life, and is the reason for every single smile on your face. Now that it is your anniversary, and you want to give something extraordinary, there is nothing better than making, and gifting memories. 
A photography session on your anniversary is one of the best gifts you could give to your partner, and that is what Naren gifted to his beautiful wife on their first anniversary. 
We planned to have a photoshoot on the D-day itself, to celebrate their love and chemistry. I think I was much more excited than the couple themselves because the bond and chemistry I witness every time I photograph couples, is relatable when it comes to me and my camera! 
So, now we had to pick up a stunning outdoor location, wherein we settled on the Werribee Historic Mansion for its grandeur and a mix of backdrops at the location. 
We shot different looks, in traditional and casual outfits. If you see the smile on their faces, you would know how much they've been enjoying all this while.
Who doesn't love a bit of drama, posing like #couplegoals which are only found in movies, and have all the attention to yourself!
Werribee Mansion has a royal backdrop due to its heritage architecture, along with huge gardens. And as you can see, the pictures have turned out so happy, beautiful, and they, of course, made our power couple's day!
On a side note, for me as a photographer, the best part was to see them happy, enjoying the entire time, and making memories. Photography is enlightening in so many ways, has emotions attached to it, and is always cherished. 
So for power couples like Naren and his better half, Make My Memories is more than happy to suggest the outfits, location, and then freeze your best moments together.